How does your garden grow?
How many different types of birds, plants and trees are there around our school?
What can we do to try and attract more birds to our school?
How can we capture the beauty of the plants we see?
Can we name the different parts of the plants and trees around us?
How can we make a picnic basket for our class picnic?
                                              English
We will be looking at a range of different stories, non-fiction texts and nature poems this half term. 
                                             Maths
This half term we will start by looking at multiplication and division. We will continue to practise counting ins 2s, 5s and 10s. We will work towards solving 1-step problems involving multiplication and division using concrete objects, pictorial representations and arrays.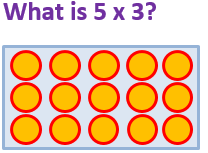 We will then move onto fractions. We will learn to recognise, find and name halves and quarters of objects, shapes or quantities. We will also look at measurement and capacity this half term.