Autumn 2
Let's Celebrate!
| | | | | | | | |
| --- | --- | --- | --- | --- | --- | --- | --- |
| Week 1 | Week 2 | Week 3 | Week 4 | Week 5 | Week 6 | Week 7 | Week 8 |
| What is Diwali? | What did you do on Bonfire night? | When is your birthday? | How do you celebrate? | Have you been to a wedding? | How you know Christmas is coming? | How do we celebrate Christmas? | Why do we celebrate Christmas? |
Literacy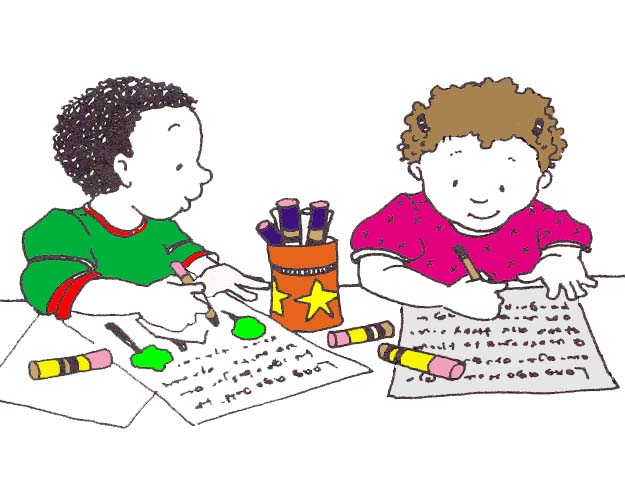 In Literacy this half term we are looking at stories by the author Nick Sharratt. However, as we are celebrating Diwali in week 1, this week we will focus on the story of Rama and Sita and children will have a go at sequencing and retelling the story. In phonics the children have nearly finished learning all of the Phase 2 sounds. Therefore we will be moving onto Phase 3 phonics and learning more sounds and tricky words. In their writing children are encouraged to write the initial sound (c for cat) and stretch out the sounds to write down the whole word, for e.g. c-a-t.
Numeracy
We are starting the half term looking at shape. The children will look at naming and describing shapes, how many sides? how many corners? etc. Children will then use familiar objects and common shapes to create patterns and build models. In week 3 we will move onto looking at money and using everyday language related to money. After that the children will begin to look at number; using more and fewer to compare two sets of objects, find the total of two groups by counting all of them, find one more or one less than a number and begin to use vocabulary involved in addition and subtraction.
Look at our fantastic learning!
'
The children have enjoyed learning about money this half term. I was particularly impressed with Tilly, she knew her toy cost 5 pence and chose to pay using a 5p coin. We then discussed how to make 5p using a 2p and three 1p's.
We used paper plates to explore the part-whole model. Poppy knew that 4 and 1 made 5 and 3 and 2.
Star of the Week
03.11.07 - Phoebe
09.11.17 - Archie
24.11.17 Golden Book - Shaynayah
01.12.17 - Sienna
08.12.17- Jack
15.12.17 -  Benjamin
Look at our ARCHIE children!
03.11.07 - Ellie and Sam - These children have both been independent this week. Ellie is now putting her coat on all by herself and even the outside jackets (which can be quite tricky). Sam is getting ready for PE by himself and trying hard to be more independent in the classroom.
01.12.17 - Amelia H - Amelia is becoming so much more independent. She is coming into the classroom by herself and putting away all of her things independently. She also tries her best and treats everyone equally.
08.12.17 - Mollie - Mollie is such a lovely little girl and is a friend to everyone in the class. She is also becoming more independent and independently tidied her area during tidy time.